Runners are weird. There's no other way to put it. We get up at 5 AM to run. We discuss paces and heart rates and training plans and BQs when we get together.
There are a lot of things that I treat as normal now that I run consistently, but many of them I had no clue even existed before I started running, or are things I'd never consider doing in public. I was thinking about them the other day and thought they'd make a fun post.
Snot Rocketing and Spitting
This one had to be first, right? It's so gross and impolite and I do it all. the. time. when it's cold or I'm suffering from allergies. And I'm not alone. This is something runners do.
Okay, that is excessive spitting.
(source)
Obviously there are ways to be polite about it (snot rocket or spit to the side of the street, avoid other people), but can you imagine if people did this in the gym or normal exercise classes? It's kind of hilarious how we just spit on the street casually when running but would be horrified if we saw someone doing that while just walking down the street.
Chafing
Oh my gosh what the heck, right? As if running wasn't tough enough for long distances or in hot weather, we have to worry about chafing, AKA skin rubbing against something that eventually causes it to wear away the skin. Hence the need for things like body glide that prevent you from rubbing the skin off your body.
[no picture for the good of humanity]
The fact that chafing is a thing makes me sad, not going to lie.
IT band
The IT band is something you don't hear a lot about outside of running. I had no idea this existed until I foam rolled it and realized, oh hey, there's a band of muscle running down the outside of my leg and leaning on a foam cylinder is basically a surefire way of guaranteeing myself pain.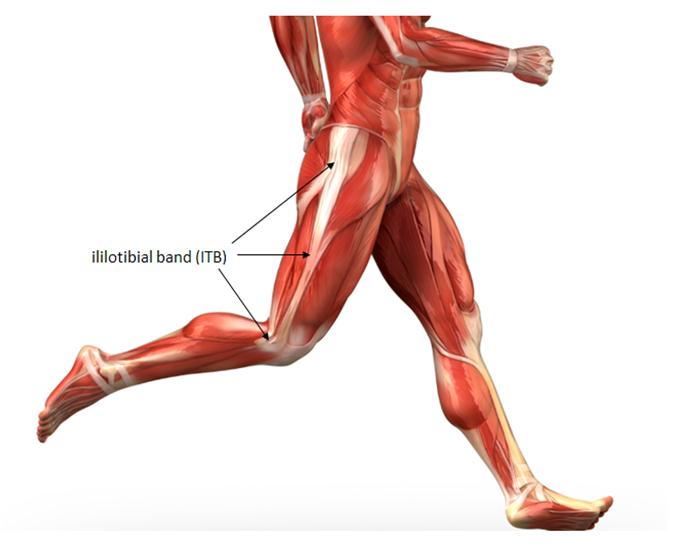 The oh-so-glorious IT band
(source)
From the all-knowing authority that is Wikipedia:
The

iliotibial band

is a thick band of fascia on the outside of the knee, extending from the outside of the

pelvis

, over the

hip

and knee, and inserting just below the knee. The band is crucial to stabilizing the knee during running, as it moves from behind the

femur

to the front of the femur during activity. The continual rubbing of the band over the

lateral femoral epicondyle

, combined with the repeated

flexion

and extension of the knee during running may cause the area to become inflamed.
Foam Rollers
Speaking of which, I didn't know that there was such a thing as a foam roller. Probably because I don't read about medieval torture.
I have such a love-hate relationship with this thing.
(source)
Foam rollers are both incredible and horrible at the same time, in the way a good deep massage is. It hurts so much, but you know that digging into those knots is good for you and will relieve all that nasty tightness later on. Foam rollers are, of course, meant for digging out all that tightness runners create.
That's my list -- what's yours? What did you not learn about before you started running or cycling or whatever you do?